Executive Masters Management of Research Infrastructures – Applications Open
April 24, 2017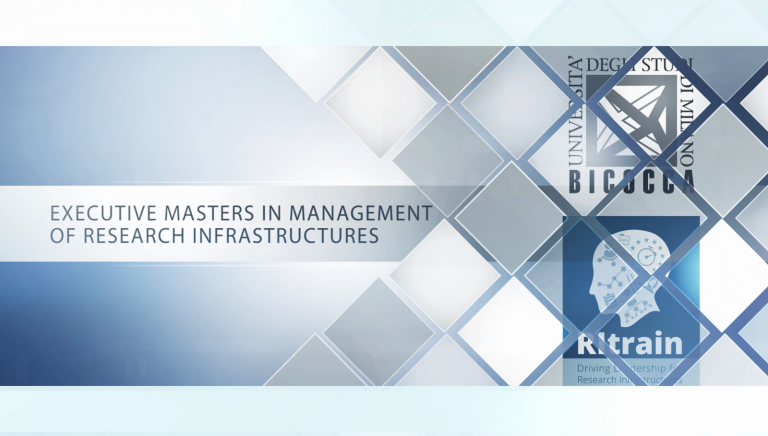 The RItrain Project – with participation of INFRAFRONTIER – and the University of Milano-Bicocca have launched the Executive Masters in Management of Research Infrastructures, a unique international management development programme.
The programme targets managerial staff of research infrastructures (Director Generals, Chief Operating Officers or their equivalent, recently appointed or upcoming senior managers, Heads of National Nodes, Heads of Finance and Administration, HR and Communication and middle management).
The first course will run for 18 months, starting September 2017. Registration for the first iteration of the master course does not require a fee as it is financed by RItrain. Applications can be submitted online until 31 May 2017.