Increased estrogen to androgen ratio in mice feminize the male immune system
December 4, 2020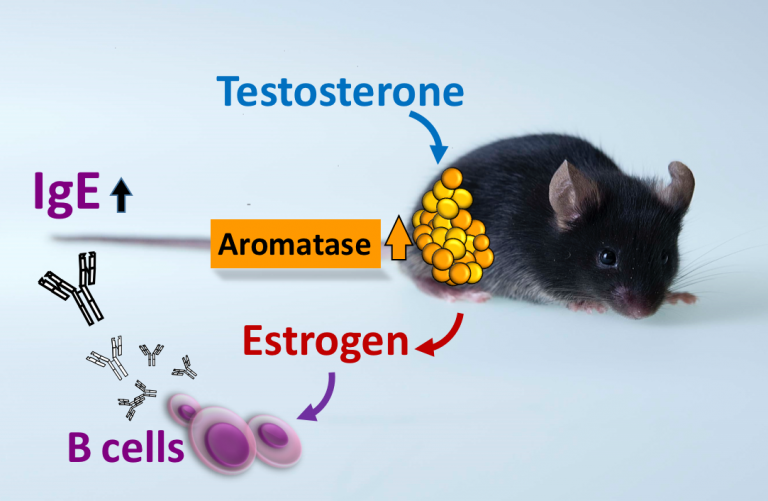 In a common effort, scientists of the German Mouse Clinic and Turku University examined the immune system of genetically modified mice that develop high estrogen levels in males. Applying in vivo and molecular phenotyping approaches, the researchers showed that an imbalanced circulating estrogen to androgen ratio in male mice feminized their immune response. Furthermore, their B cell function was altered, and the risk of autoimmune diseases was enhanced. The study was published recently in Scientific Reports.
Longer version of the article can be seen here.
Aguilar-Pimentel JA, Cho YL, Gerlini R, Calzada-Wack J, Wimmer M, Mayer-Kuckuk P, Adler T, Schmidt-Weber CB, Busch DH, Fuchs H, Gailus-Durner V, Ollert M, Hrabě de Angelis M, Ohlsson C, Poutanen M, Teperino R, Strauss L. Increased estrogen to androgen ratio enhances immunoglobulin levels and impairs B cell function in male mice. Sci Rep. 2020 Oct 27;10(1):18334. doi: 10.1038/s41598-020-75059-9. PMID: 33110090; PMCID: PMC7591566.